Understanding estuaries
There are over 300 estuaries spread along the coastlines of Aotearoa New Zealand's mainland and offshore islands. They come in many shapes and sizes and contain a variety of habitats. These can include wetland rushes, sedges and saltmarsh, mangroves, sandflats and mudflats housing seagrass and microscopic algae, and rocky platforms bearing seaweed. Estuaries are often highly productive and support a diverse range of life; birds, shellfish, fish, mammals, and invertebrates, including taonga species like cockles, pipi and pātiki / flounder.
'Estuary Health' refers to the ecological condition of an estuary; the state of its plants, animals and physical features and their ability to operate as a system. Health is made up of many factors and is commonly simplified to measures of biological diversity or indirectly estimated through measures of impacts in and around the estuary.
The infographic below shows two extremes of estuary health.
Healthy

estuaries
Unhealthy

estuaries
Diversity

of habitats
Threats

to estuaries
About estuaries
Introducing the special places where rivers meet the sea
Overview
About estuaries
Aotearoa New Zealand's estuaries were formed between 12,000 and 7,000 years ago when melting glaciers caused sea levels to rise, flooding river- and glacier-carved valleys.

Estuaries age by slowly filling with sediment from the land and the sea.

When young, most estuaries have broad, deep basins that are always underwater (subtidal). In middle age, the build-up of sediment around the edges of the estuary creates sandflats that are sometimes underwater and sometimes exposed (intertidal) and plants begin to grow. In old age, intertidal flats colonised by mangroves cover most of the estuary, with small tidal channels carrying water from land out to sea.

Most of the estuaries in Aotearoa New Zealand are middle- or old-aged.

Estuaries are among the most productive ecosystems on earth, meaning they can grow huge amounts of plant material (up to four times more than ryegrass pasture, and 20 times more than the open ocean!).

The plant material in estuaries becomes food for many small invertebrates (macrofauna) and breaks down into nutritious organic matter which supports further production. When healthy, estuaries support large and complex food webs that have reach far beyond their boundaries.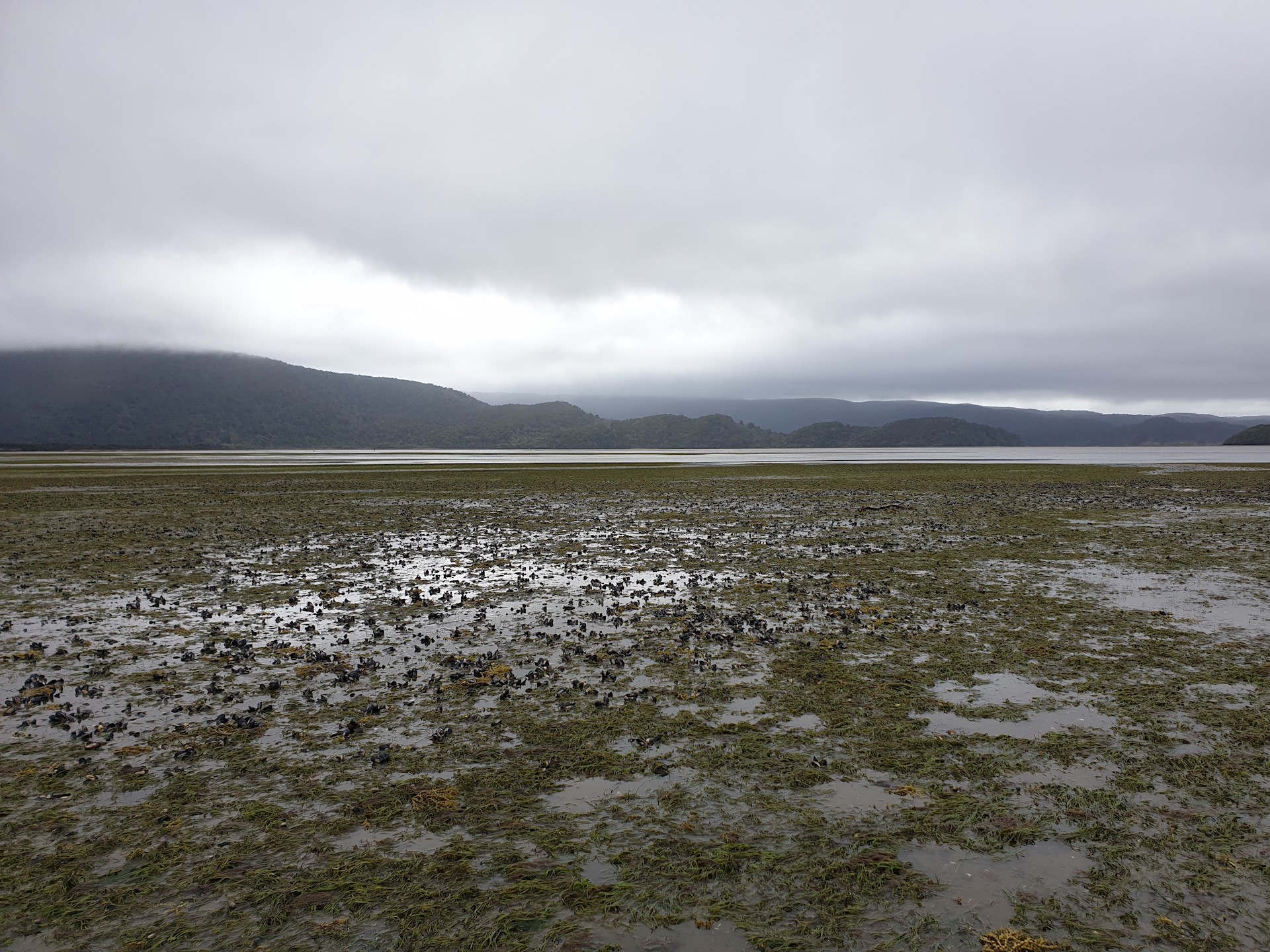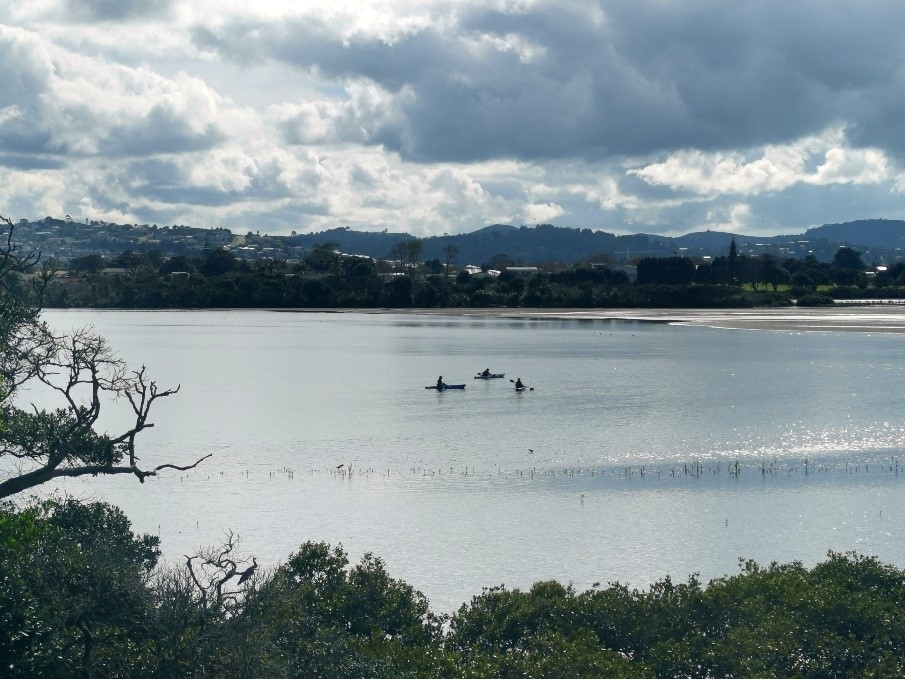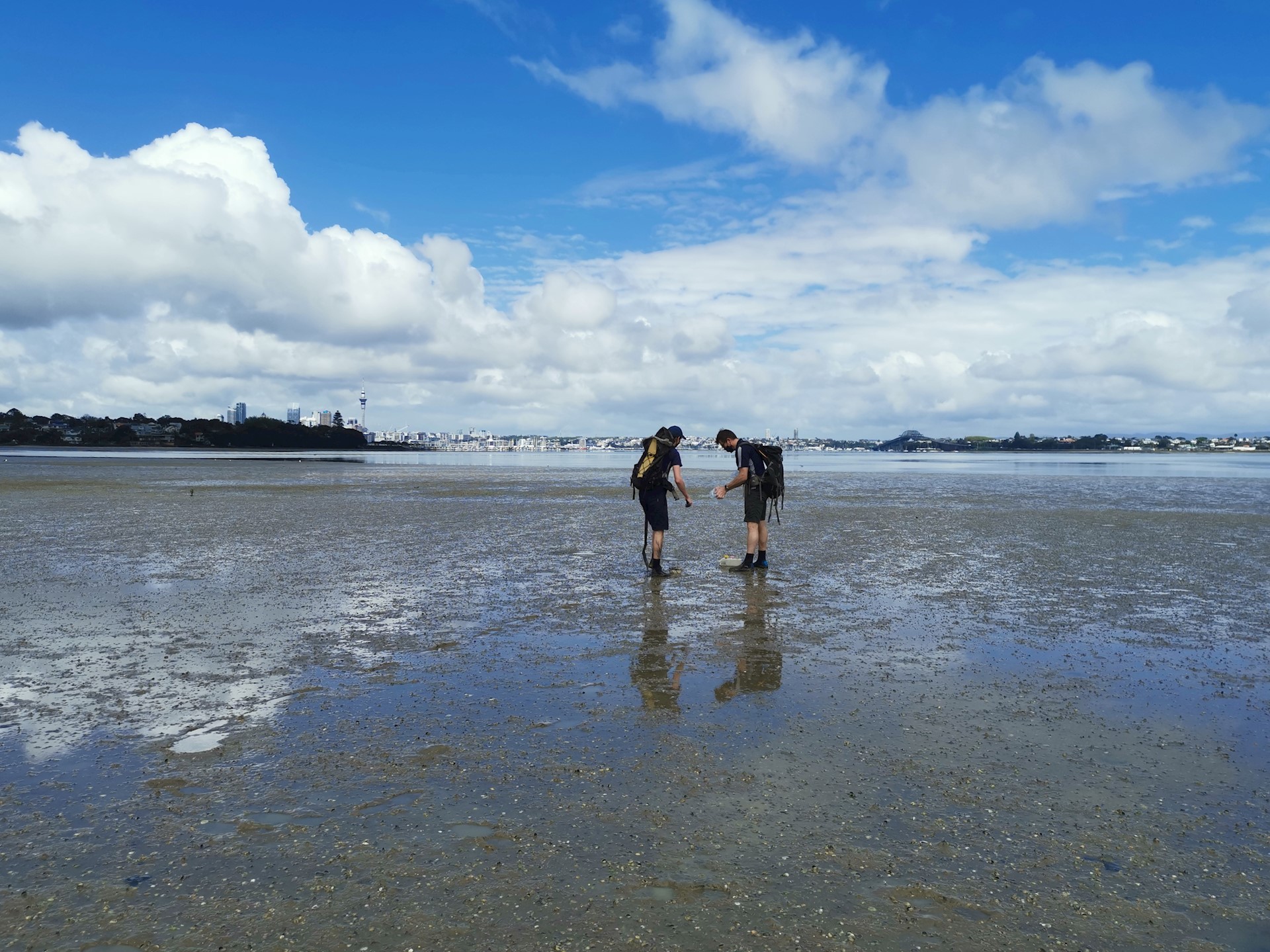 Learn more 
See factsheets for more information.
Understanding estuaries
Estuary types
Why they're important
Learn more about these biodiversity hotspots
Overview
Why estuaries are important
Estuary ecosystems have very high biodiversity; thousands of species of plants and animals live within them.

Some open ocean and freshwater species depend on estuaries for key parts of their life cycle, such as eels / tuna, snapper, mullet and kahawai.

Huge flocks of wading birds feed on the macrofauna in the sand and mudflats, with some migrating great distances to do so.

Estuaries provide us with many cultural, recreational and educational opportunities. Estuaries have long been places of value for Māori, who harvest kai (food), materials and rongoā (medicine) from them, and established kāinga (settlements) along their shores.

People gain numerous benefits from healthy estuaries that are referred to as 'Ecosystem Services'. Some are highly visible, such as the provision of food and reduction of storm damage, whilst others are less so, such as the recycling of nutrients and regulation of climate (through storing large amounts of carbon).

Ecosystem services are controlled largely by the activities and interactions of the plants and animals in an estuary, known as the ecosystem processes and functions.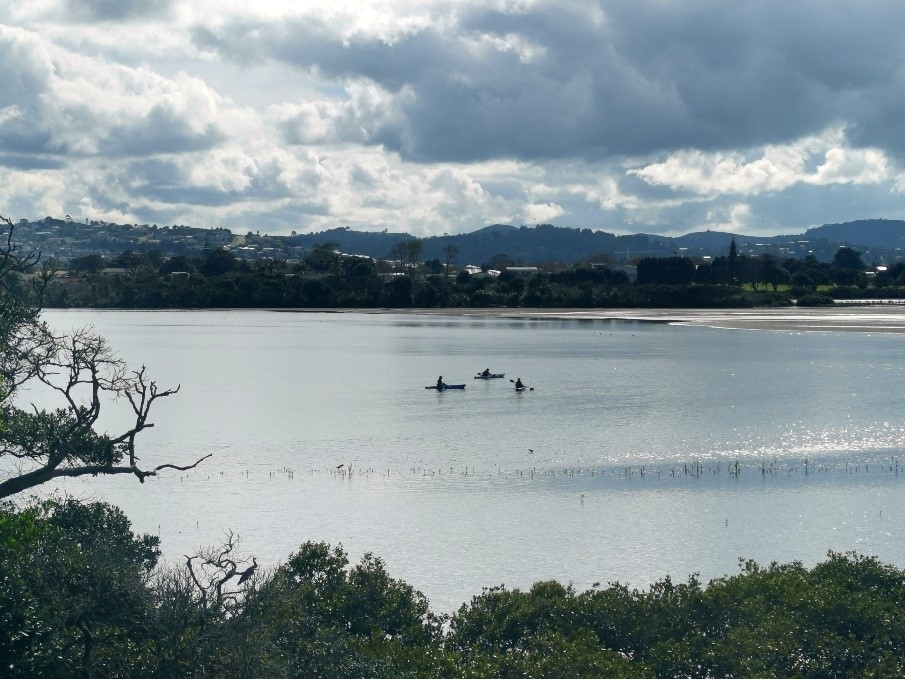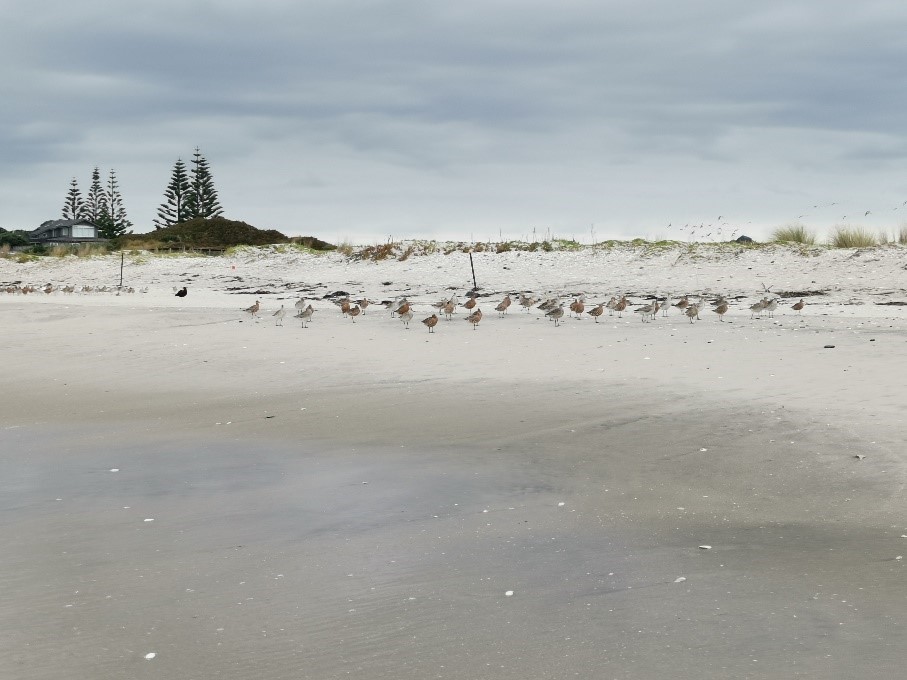 Learn more 
See factsheets for more information.
Understanding estuaries
Estuary macrofauna
Estuary types
Threats to estuaries
What we know about the pressures on these valuable environments
Overview
What are the threats to estuaries?
All estuaries in Aotearoa New Zealand are impacted by human activities, and each experiences a different combination of threats. The range of threats to estuaries include:
Upstream pressures (resulting from catchment land use)
Excess sediments

Excess nutrients

Contamination from land-based chemicals
Marine pressures (activities within the estuary)
Over-harvesting

Contamination from ports and marinas

Anchoring and dredging

Invasive species
Pressures at the margins
Reclamation

Livestock grazing

Hardening of the shoreline through development
Climate change
Sea level rise

Heat waves

Drought and erosion from extreme weather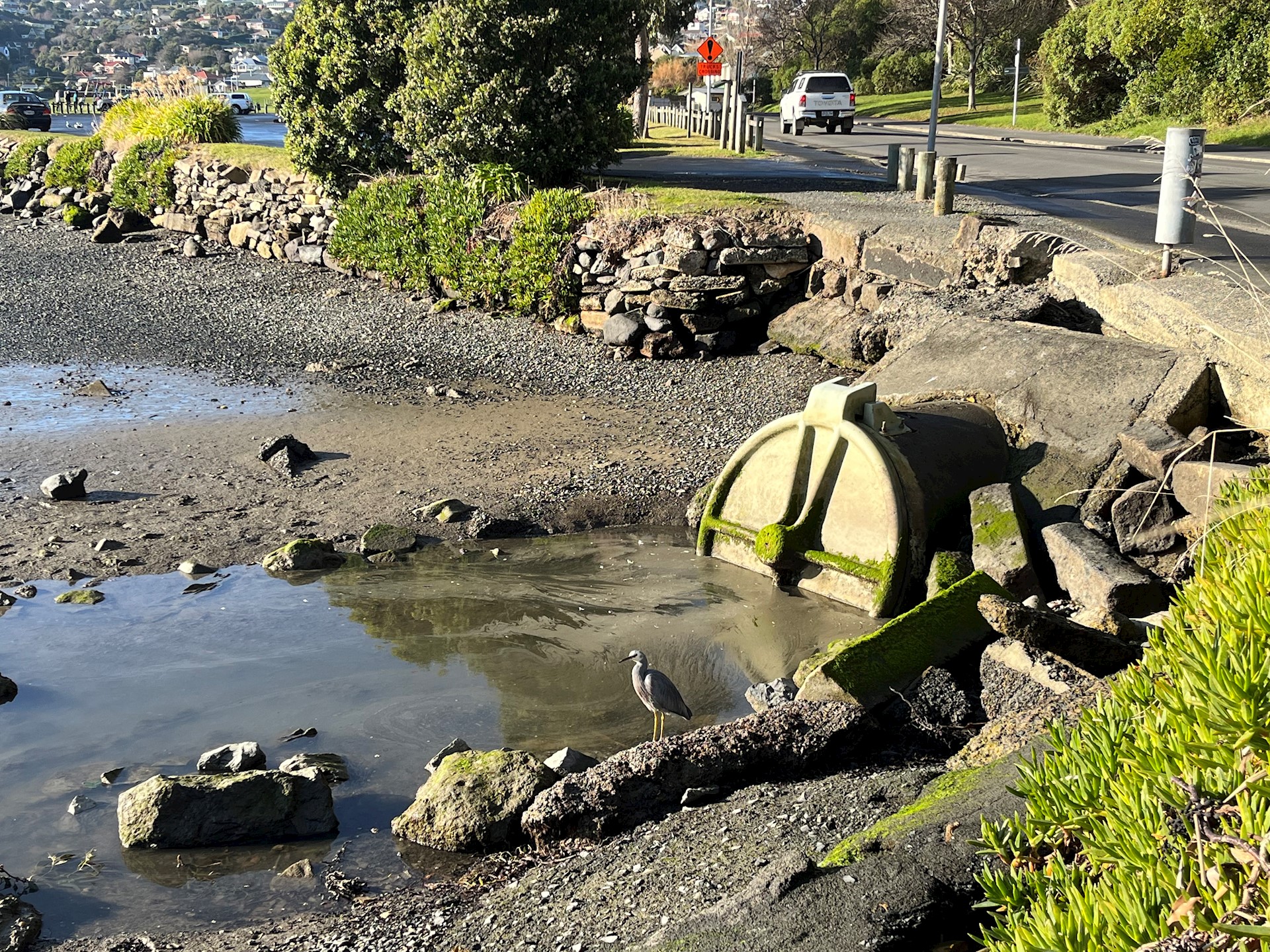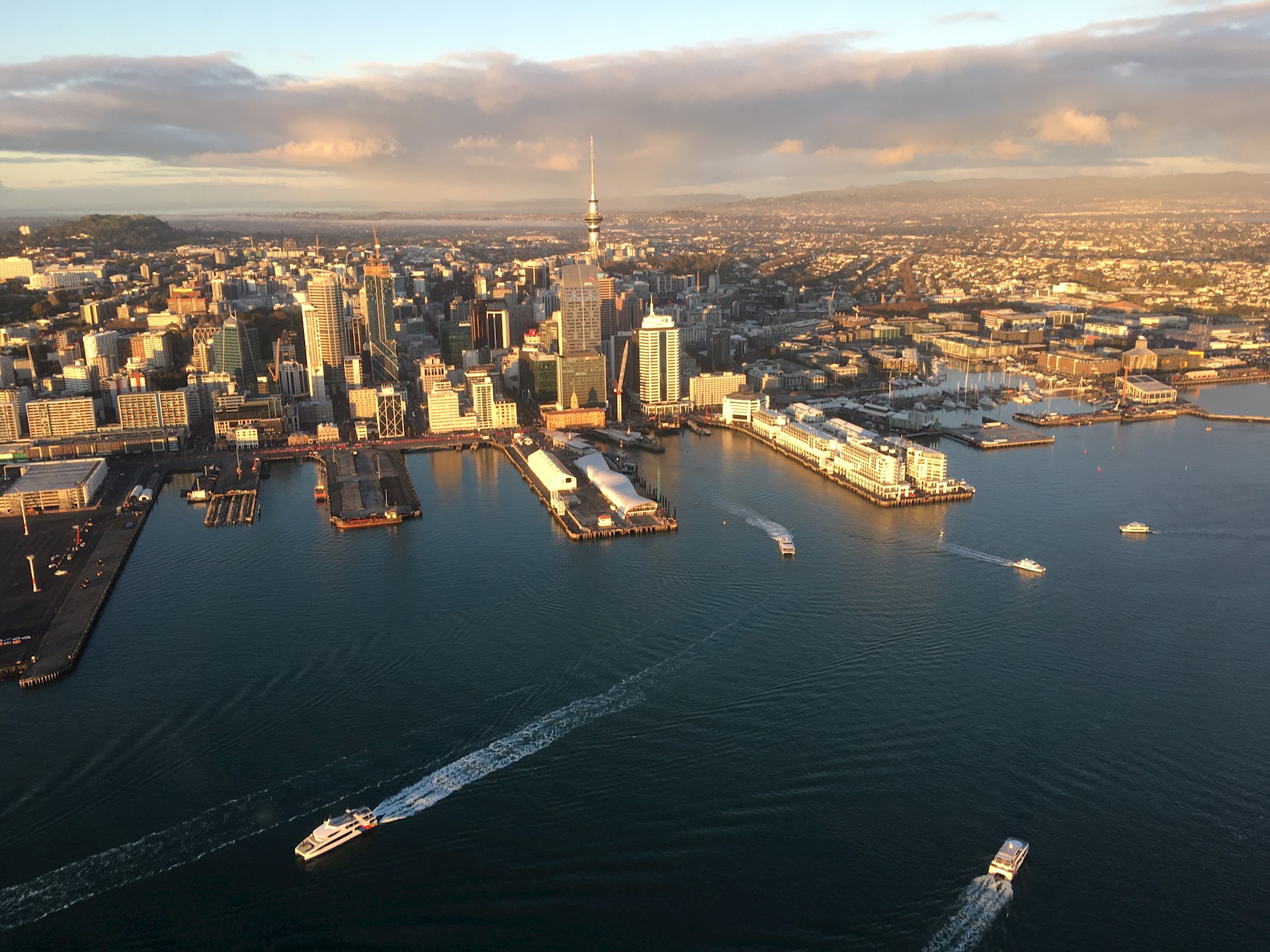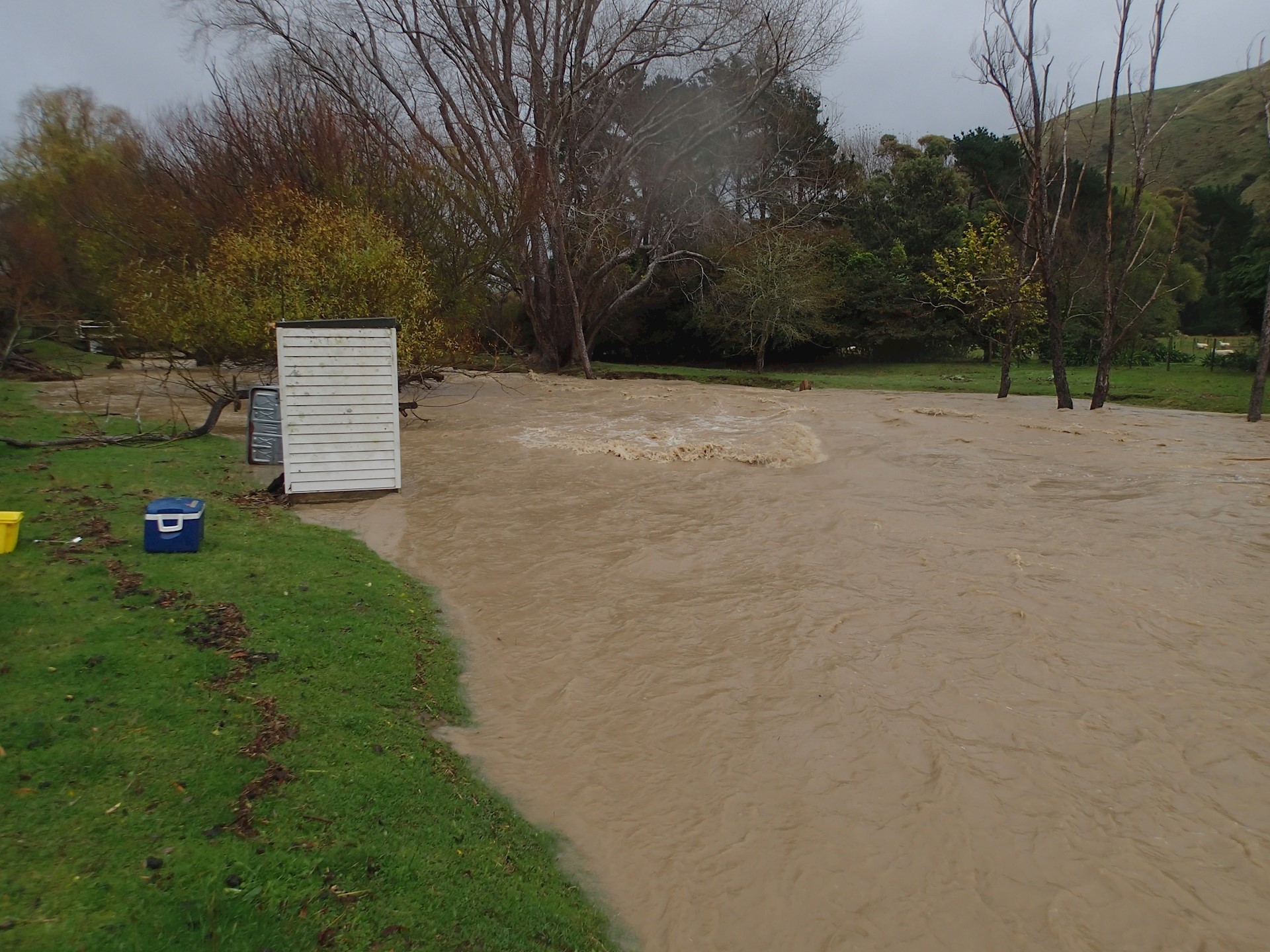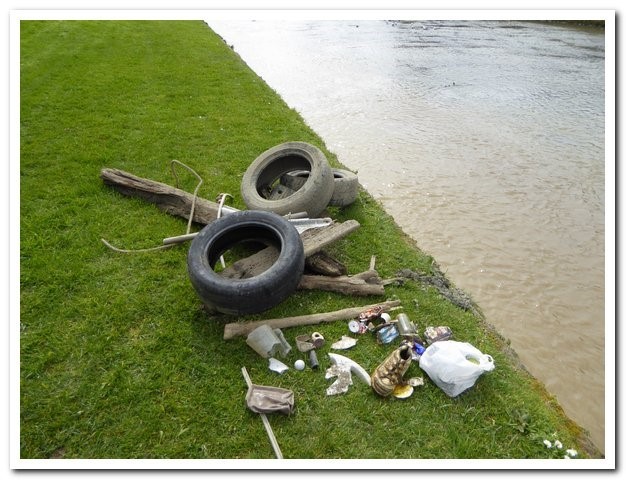 Learn more 
See factsheets for more information.
Understanding estuaries
Monitoring estuaries
Most estuary monitoring is carried out by regional councils and unitary authorities, who are responsible for managing the sustainable use of natural resources in their region and have a duty to gather and record information on the State of the Environment (SOE).  Other agencies that undertake monitoring in estuaries include Fisheries NZ (fish and shellfish focus) and Department of Conservation (marine reserves focus), plus citizen science is conducted across the country.
Councils monitor estuaries to understand their ecological condition and how this is changing over time, especially in relation to human activities that may degrade their health. The monitoring results help us understand whether such activities are being managed effectively.
Three indicators of estuary health that are measured nationally by councils are presented on LAWA, these are mud content, contaminants and estuary macrofauna. Most monitoring sites are intertidal, and data are available from 2010 onwards as this constitutes the most complete and consistent national dataset (regional councils and unitary authorities may hold longer datasets for individual monitoring sites).
Mud content
Why you should care about this pressure indicator
Overview
What is mud content?
Mud content refers to the amount of fine silt and clay particles (collectively called 'mud') that are present in the surface layers of estuary sandflats. The mud comes from the land and has a large effect on the plants and animals living in an estuary.
How is mud content monitored?
A small corer or scoop is  used to collect sediment samples from the top 2 cm of the sandflat. Several samples (replicates) are usually collected from across the monitoring site to capture the variability of mud content. Samples are then sent to a laboratory for analysis.
On LAWA, the results are compared to custom national guidelines that show when mud content concentrations are expected to have negative impacts on the macrofaunal community. It is important to consider the location of the monitoring site within the estuary when interpreting these results. Sites at the top of the estuary are closer to the river inflows that carry the mud, and often have low tidal energy allowing more mud to settle onto the sandflat. Sites closer to the mouth of the estuary (where it joins the sea) often have higher tidal movements and may be naturally less muddy.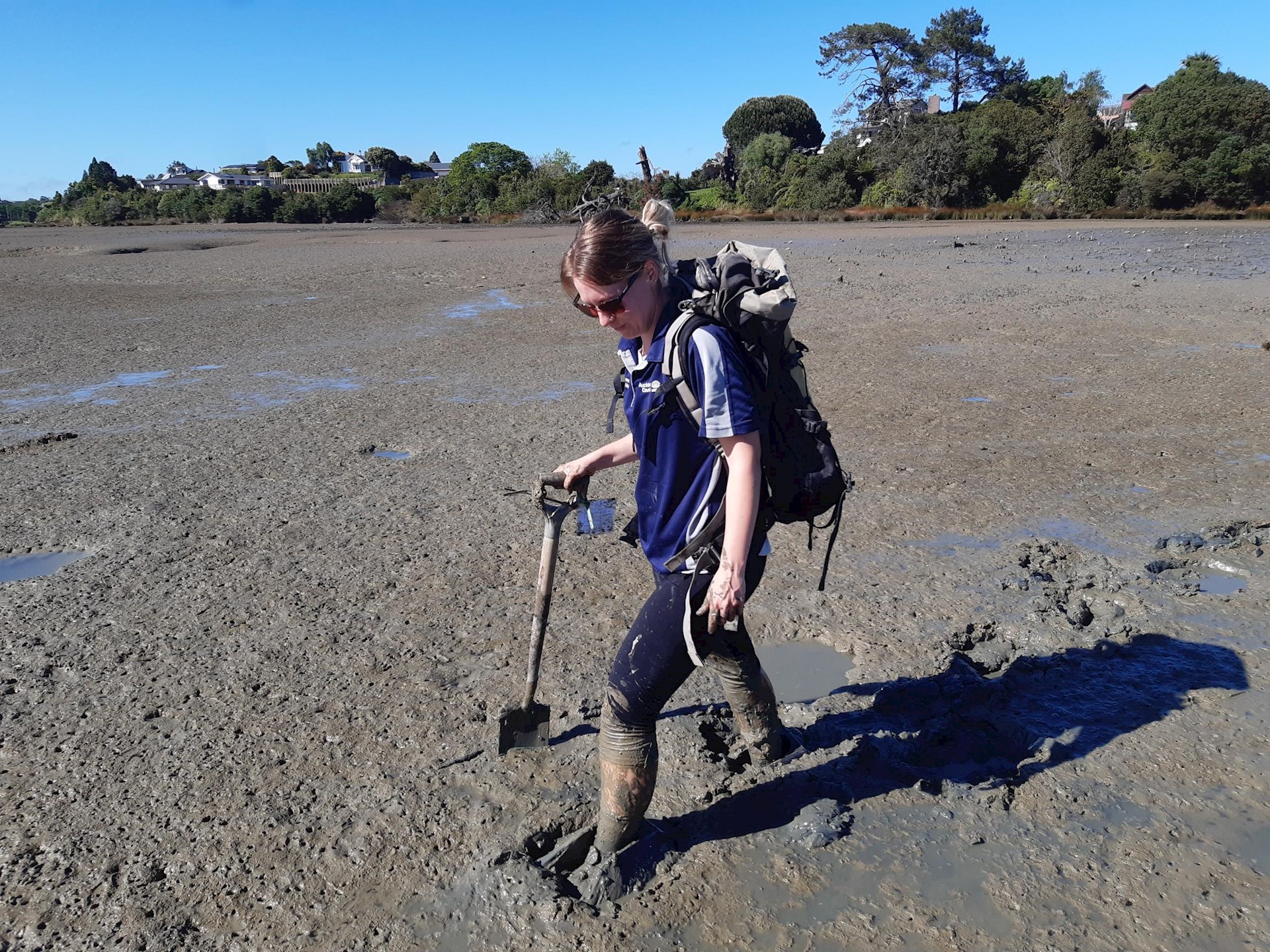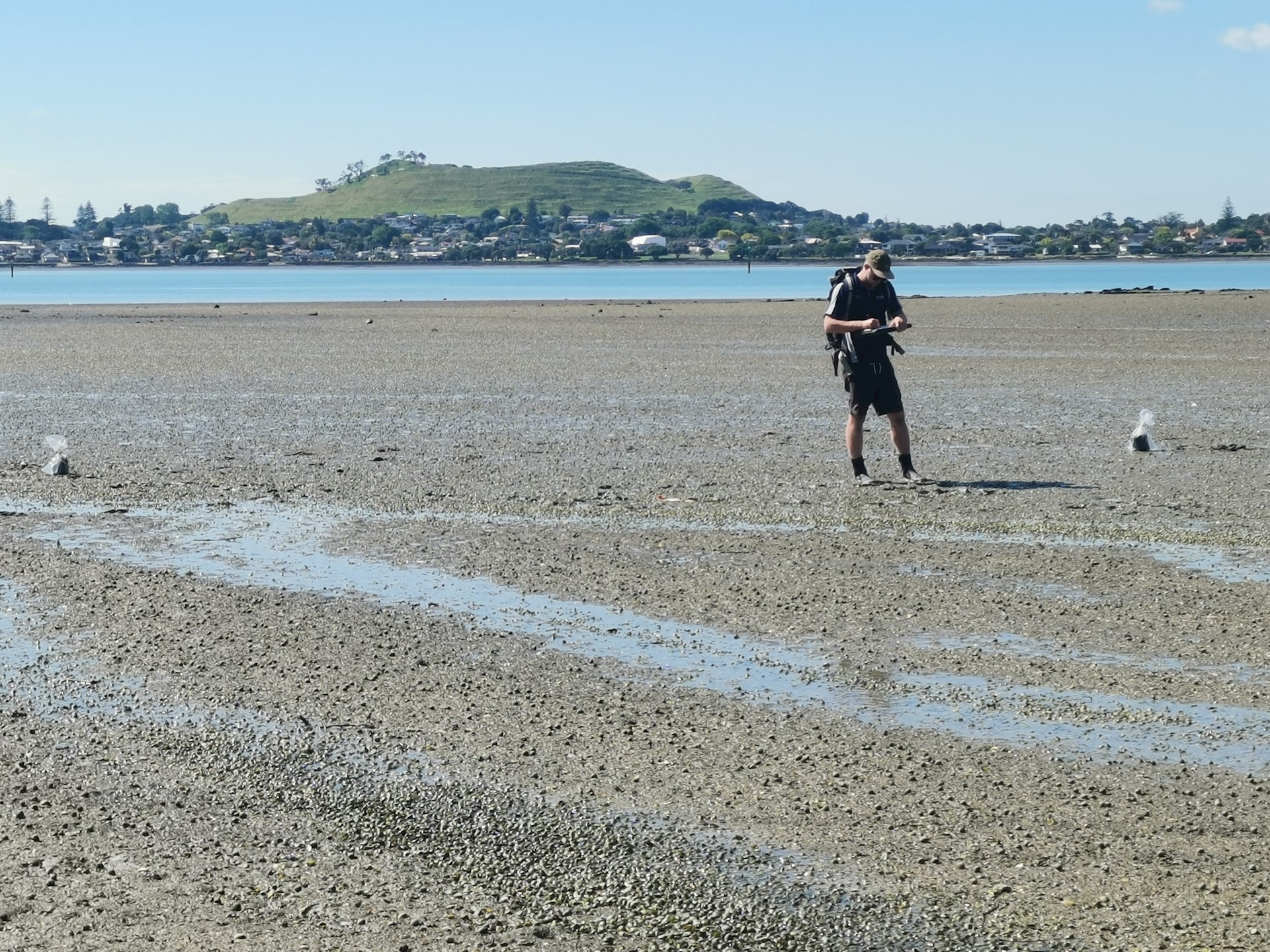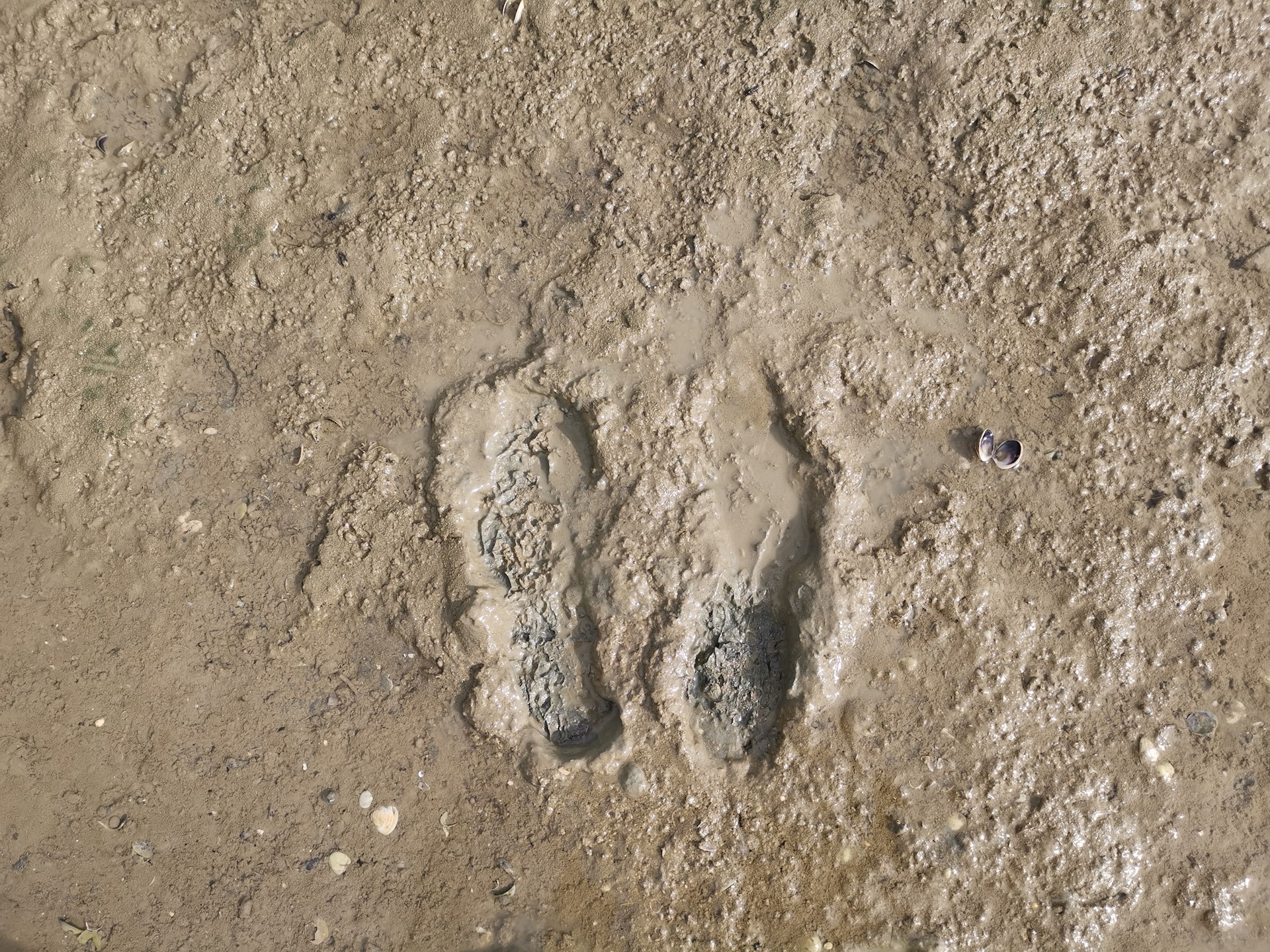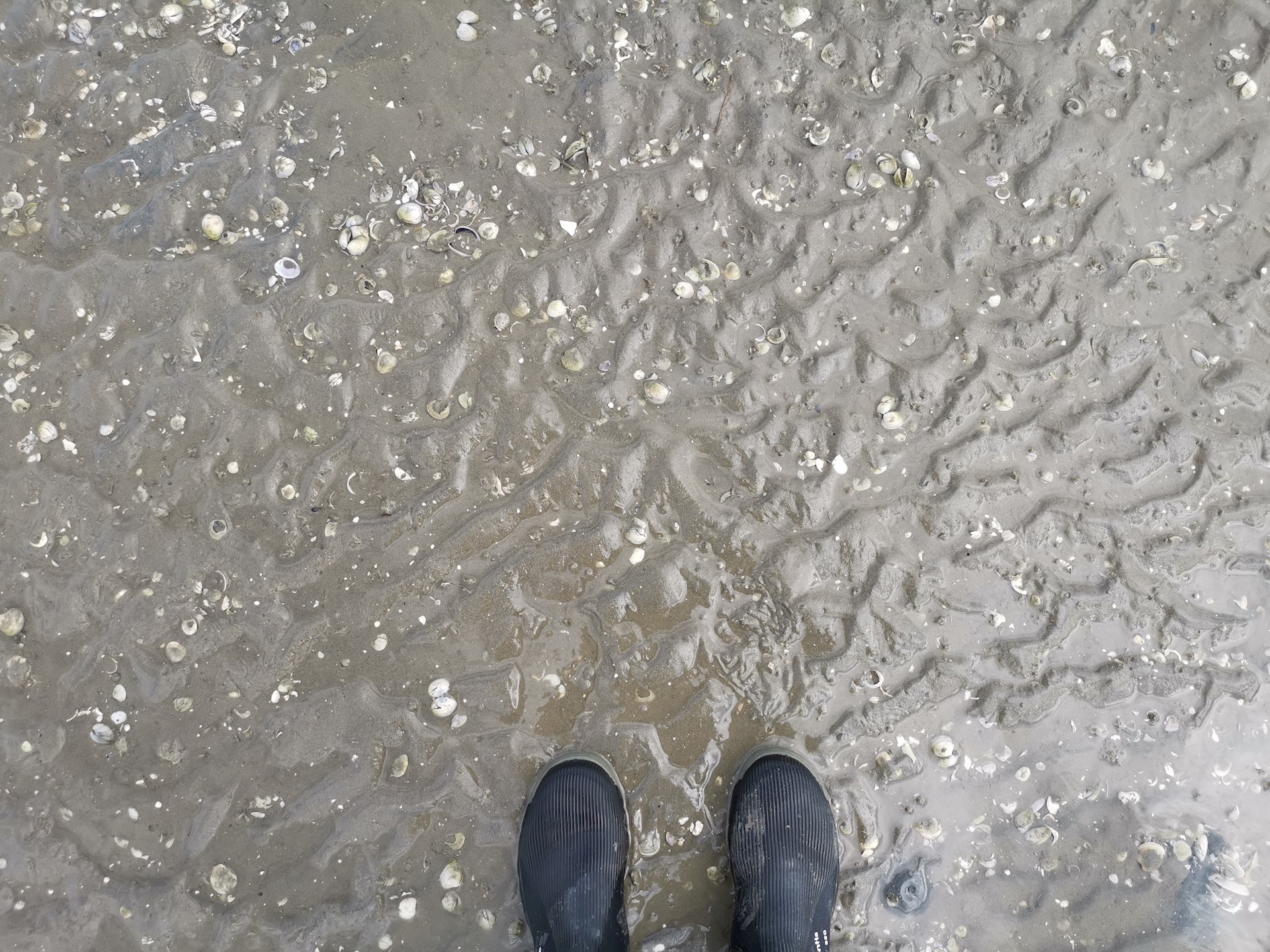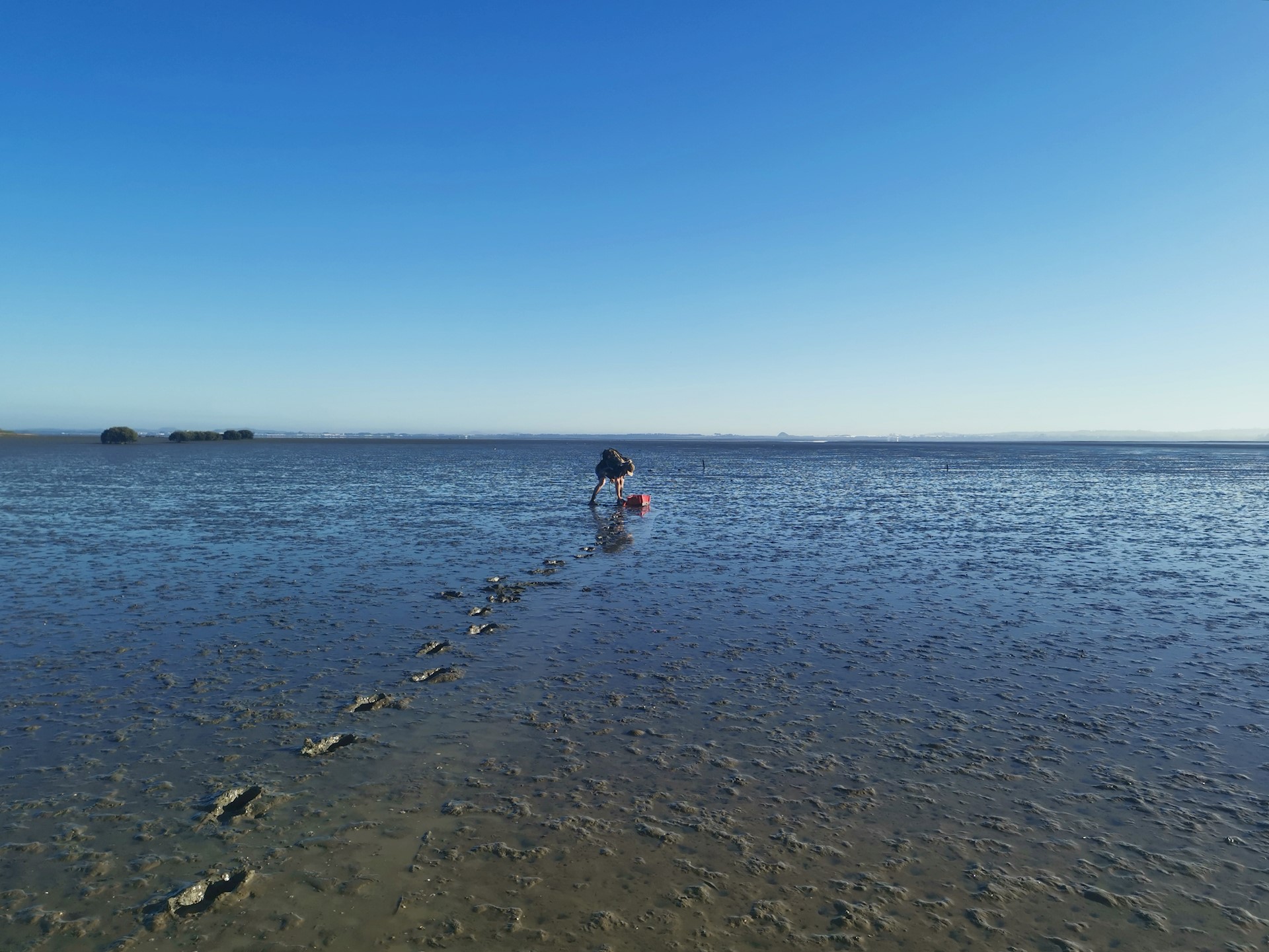 Learn more 
See factsheet for more information.
Mud content in Estuaries
Contaminants
Why you should care about this pressure indicator
Overview
What are contaminants?
'Contaminants' are any pollutants or substances that can become harmful to humans or living organisms when introduced into their environment. Contaminant monitoring in estuaries focusses on concentrations of heavy metals (such as copper, lead, zinc and cadmium) and may also include organic compounds.
Contaminants can remain in the environment for a very long time, they can bioaccumulate in some species, and at elevated levels they are toxic to aquatic life. The build-up of contaminants can affect ecological health by reducing the number and/or diversity of animals living in and on the sediment, disrupting the natural functioning of estuarine ecosystems. 
How are contaminants monitored?
Monitoring sites are generally located on intertidal sand or mudflats. A small plastic corer or scoop is used to collect the top 2 cm from a small area of sediment. As the distribution of contaminants can vary across a site, multiple samples or subsamples are often collected. Samples are analysed at a laboratory.  Heavy metail contaminants typically change relatively slowly over time, so are not sampled as frequently as other indicators such as mud content.
Monitoring results can be assessed by comparing the contaminant concentrations to sediment quality guidelines. These guidelines define low and high thresholds that indicate whether the contaminant concentrations are likely to be having negative ecological impacts.  The upper reaches of an estuary may be more contaminated than near the estuary mouth as the sheltered conditions help sediment bound contaminants settle out.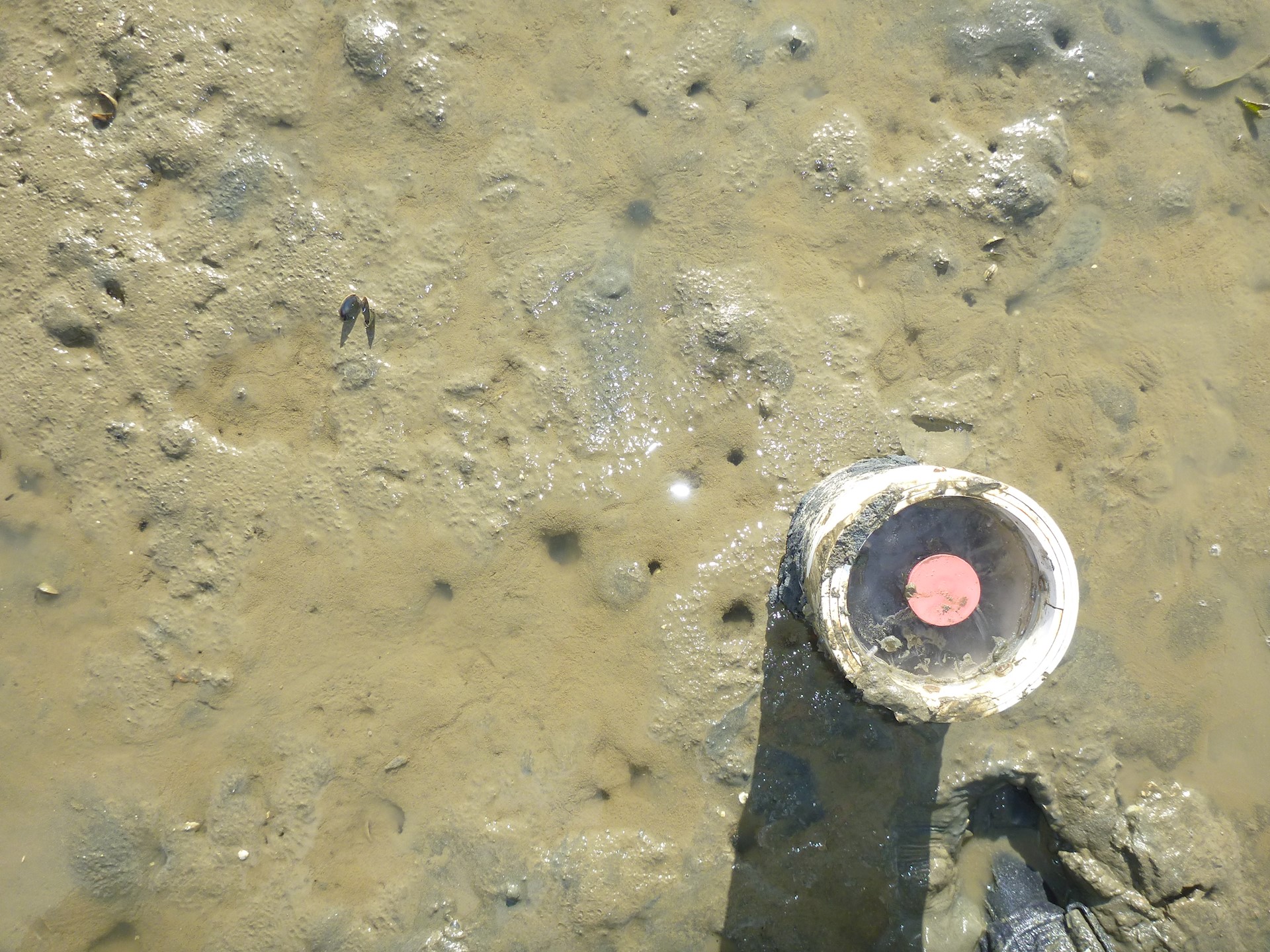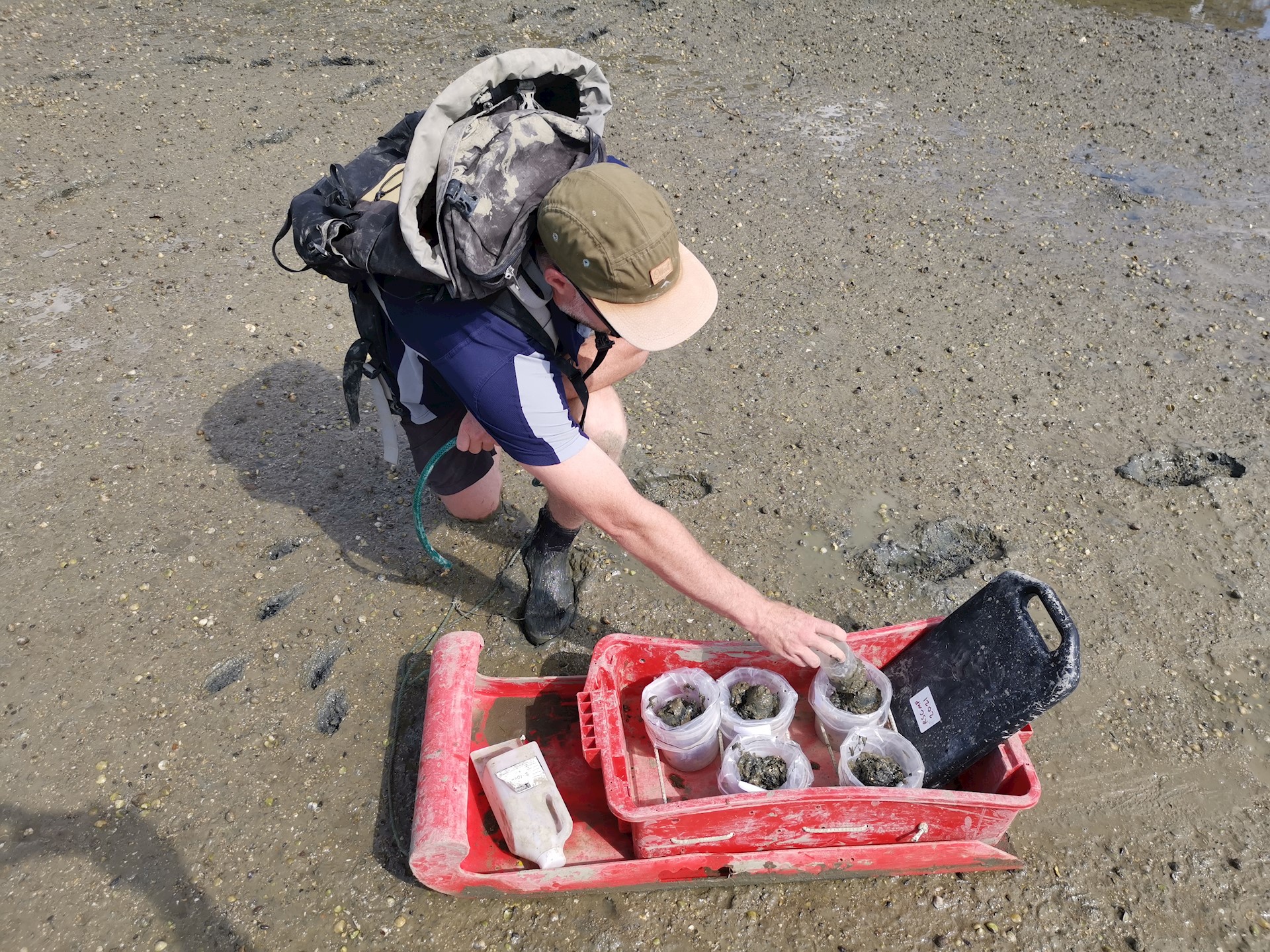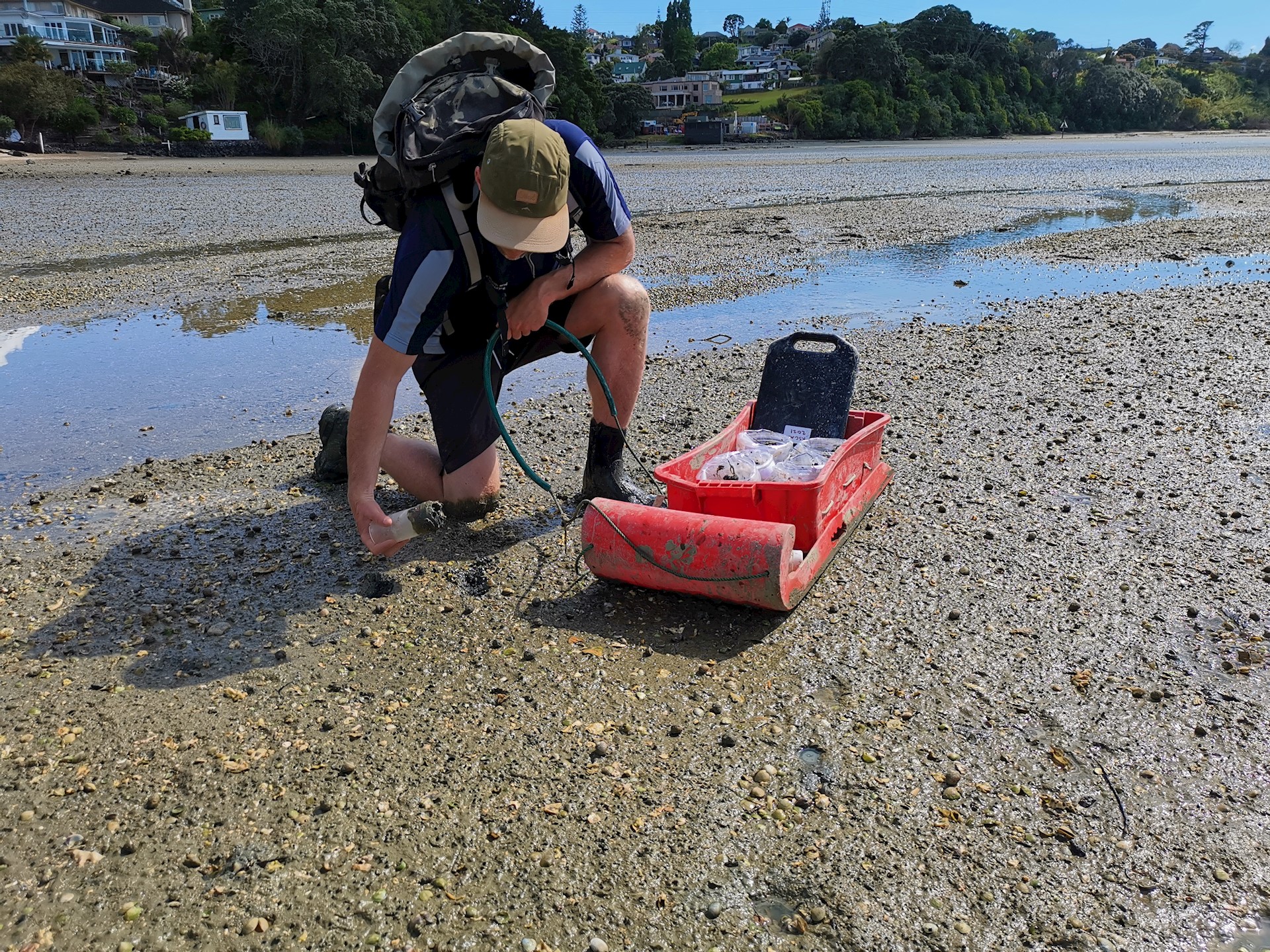 Learn more 
See factsheets for more information.
Estuary contaminants
Estuary Macrofauna
Understanding this indicator of state
Overview
What are estuary macrofauna?
Estuary macrofauna are the small animals living in estuaries that can be seen with the naked eye and do not have backbones (invertebrates). In this topic, we refer specifically to benthic, soft sediment macrofauna, i.e. those that live on and in the sand and mudflats.
There are many species of macrofauna including worms, snails, crustaceans and bivalve shellfish like cockles and pipi. They each have preferred living conditions and different sensitivities to things like mud and contaminants and are important for the functioning of the estuary.
How are macrofauna monitored?
Plastic corers (13 cm in diameter and 15 cm deep) are used to collect a section of sand or mud which is sieved over a 0.5 mm mesh to keep only the macrofauna and other larger pieces of debris (shells and stones, for example). The sample is preserved and sent to a laboratory where the different species are identified and counted to describe the macrofauna community.
The macrofauna community data are used to calculate a health indicator score (referred to as a 'Benthic Health Model').  This indicator looks at the macrofauna found at the site and compares them to other sites that sit along a known gradient of impacts from mud.  This is a useful way to summarise the health of the monitoring site, with guidelines telling us if there has been 'very low impact', 'low impact', 'moderate impact', 'high impact' or 'very high impact'.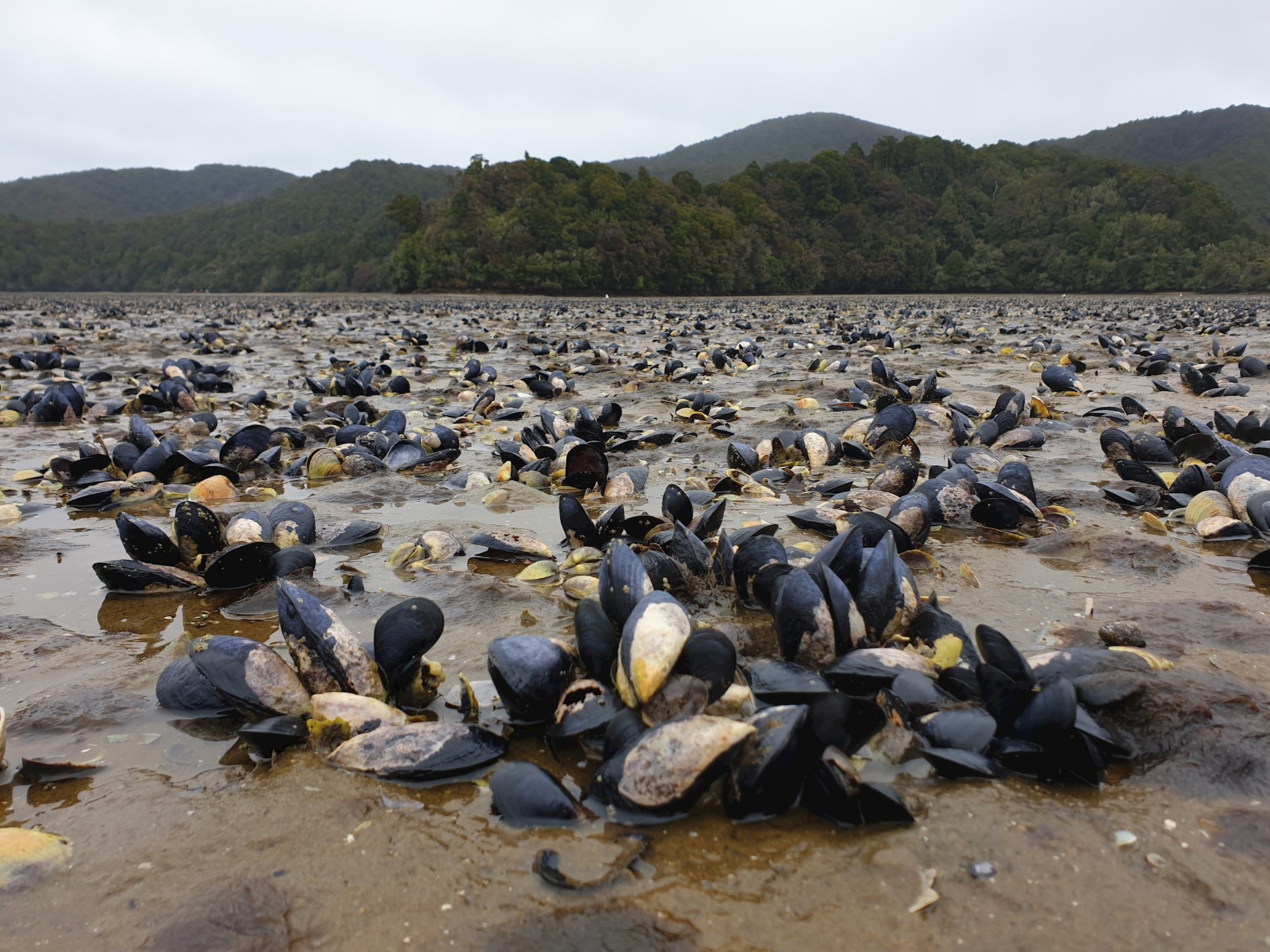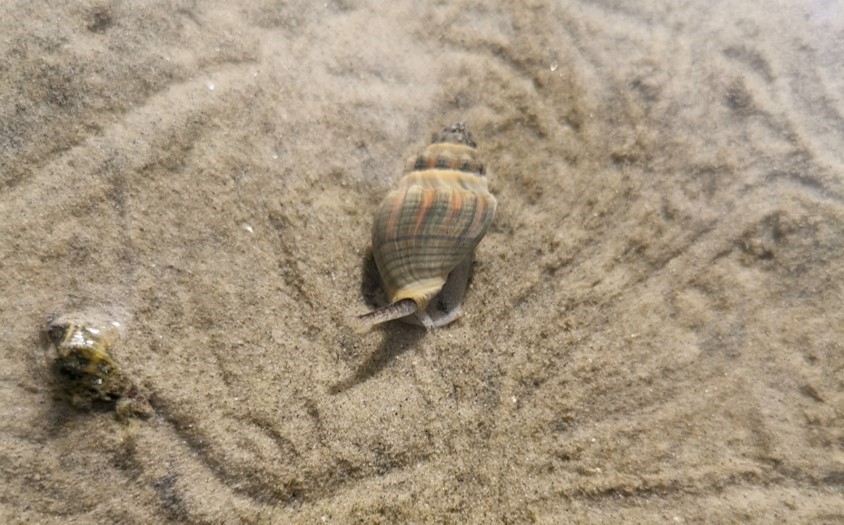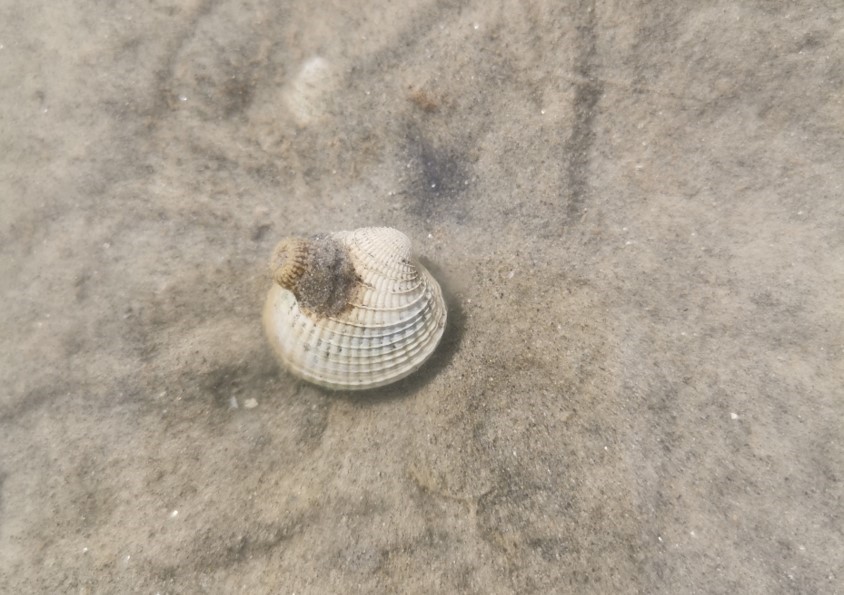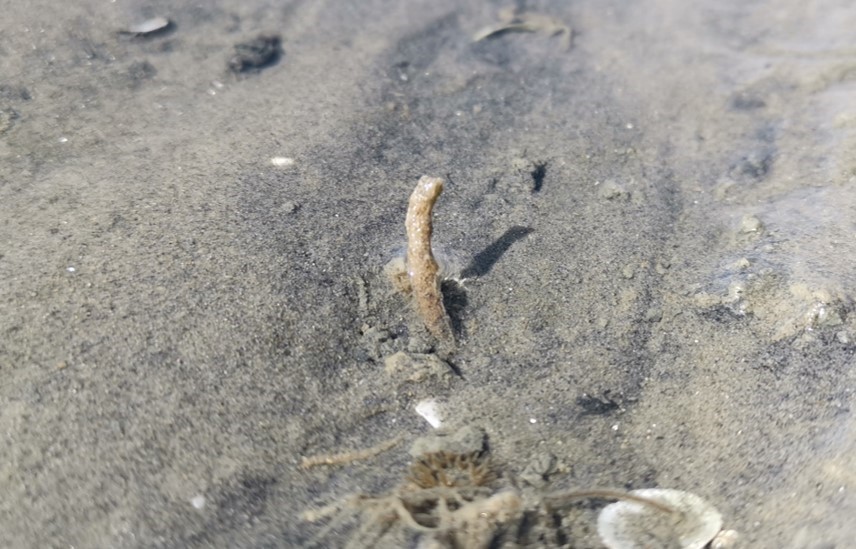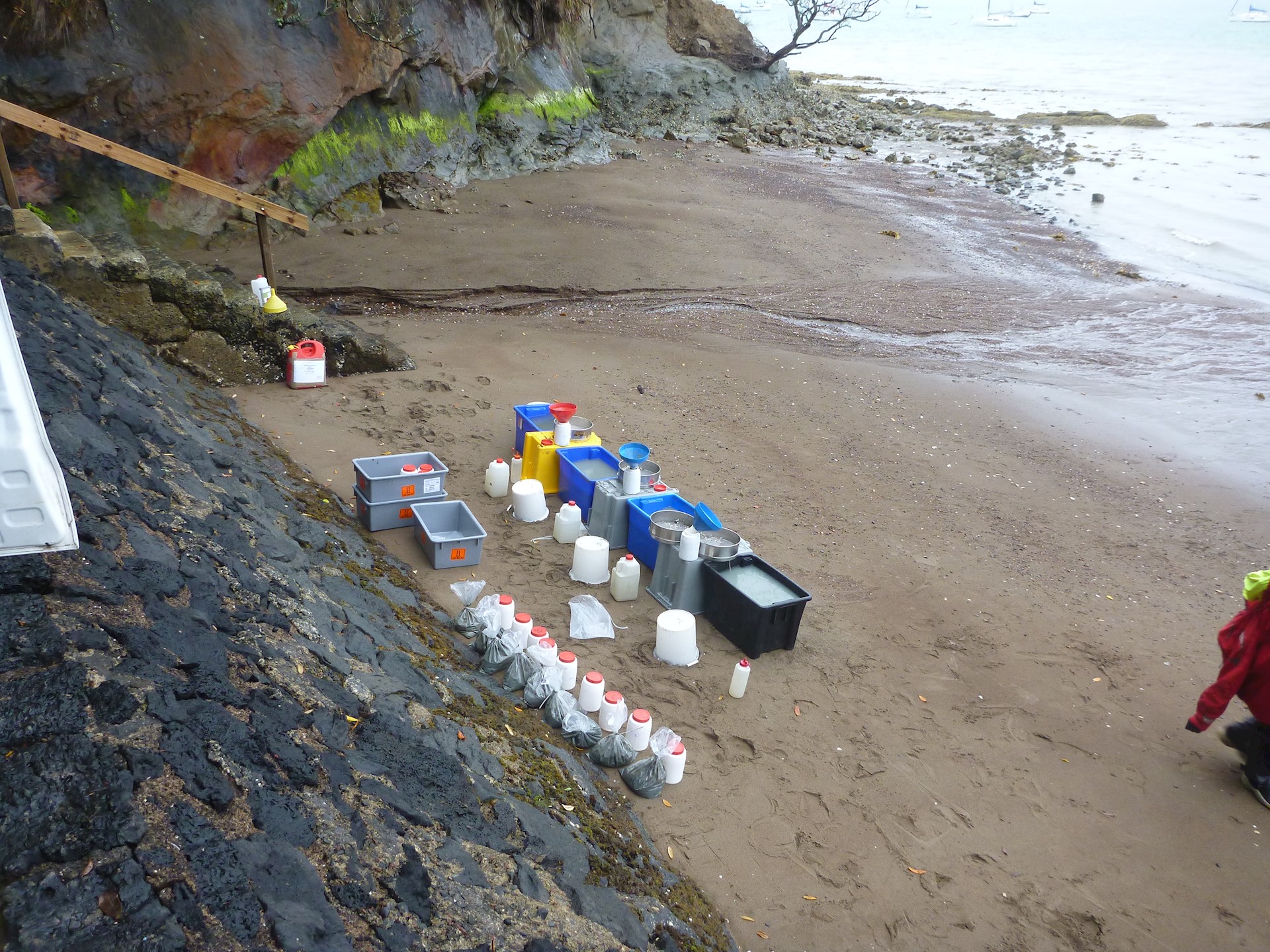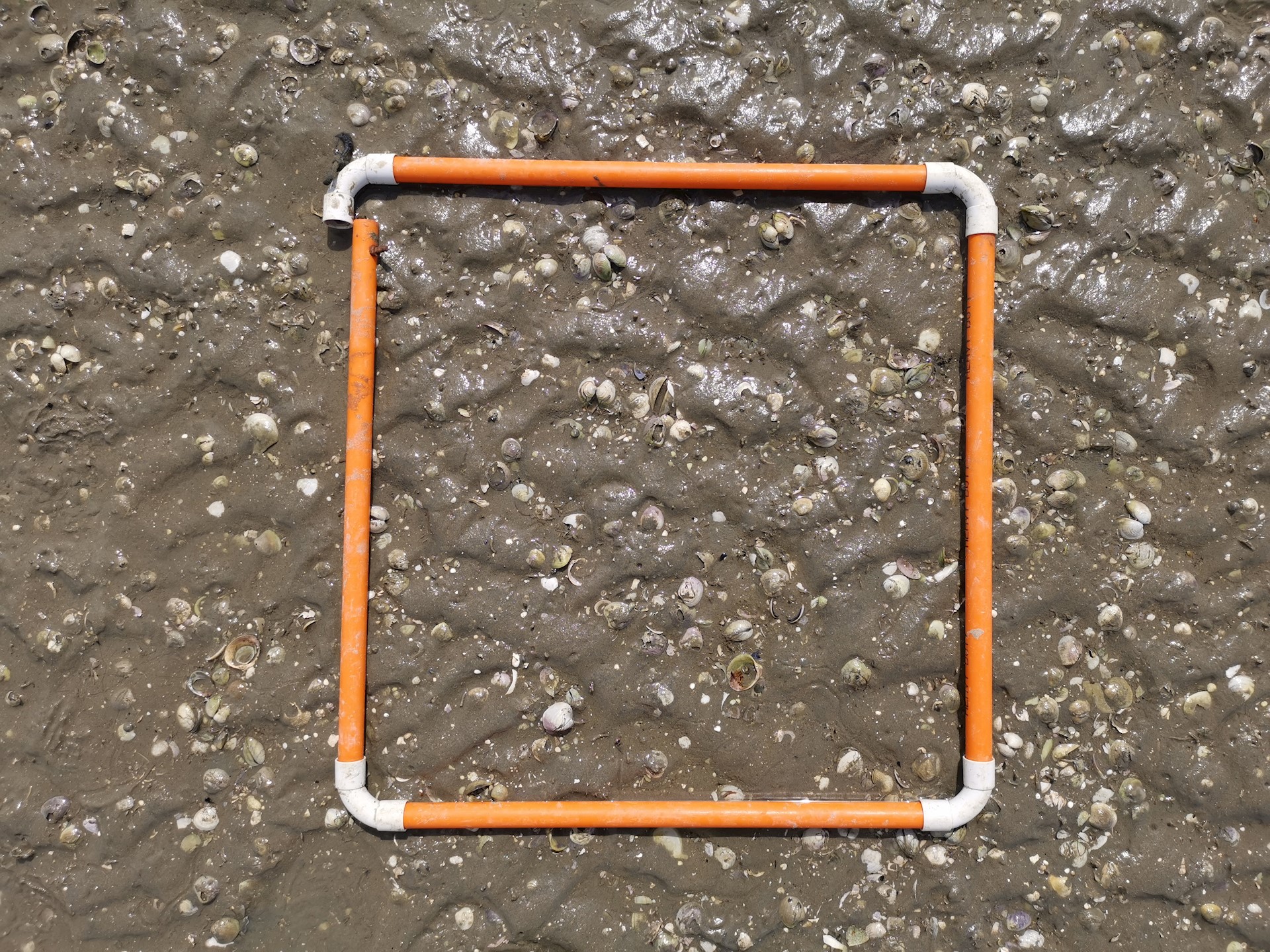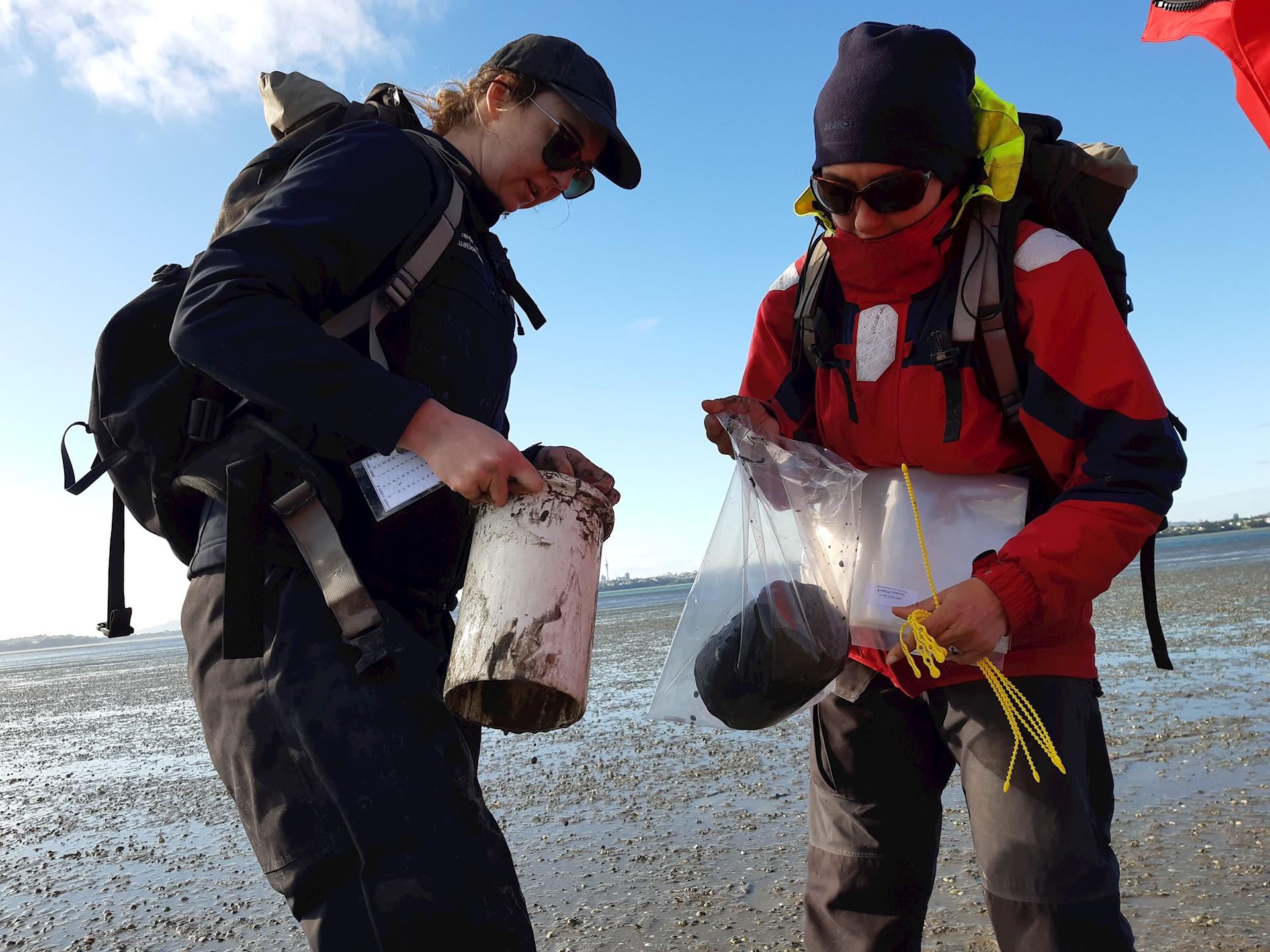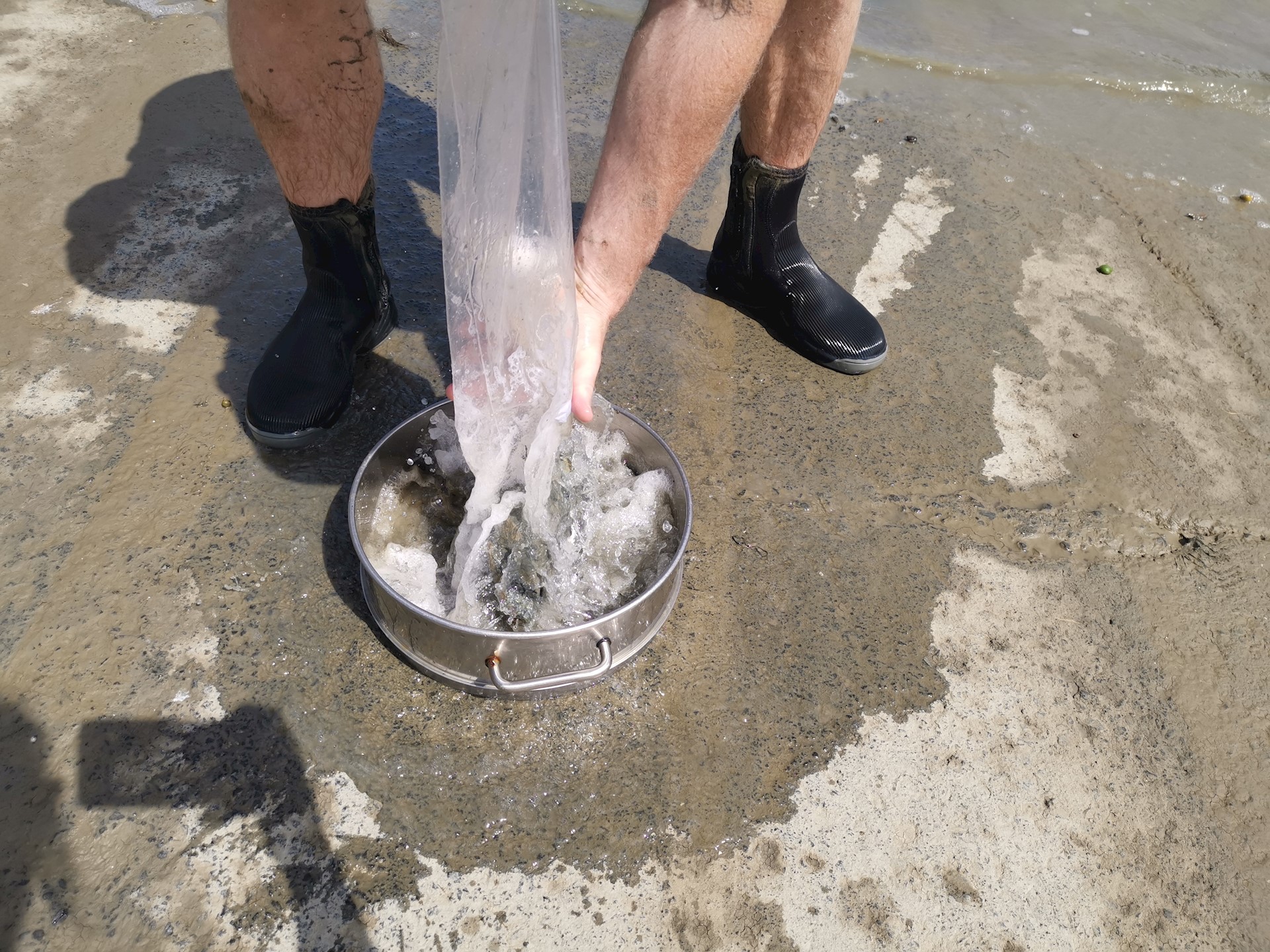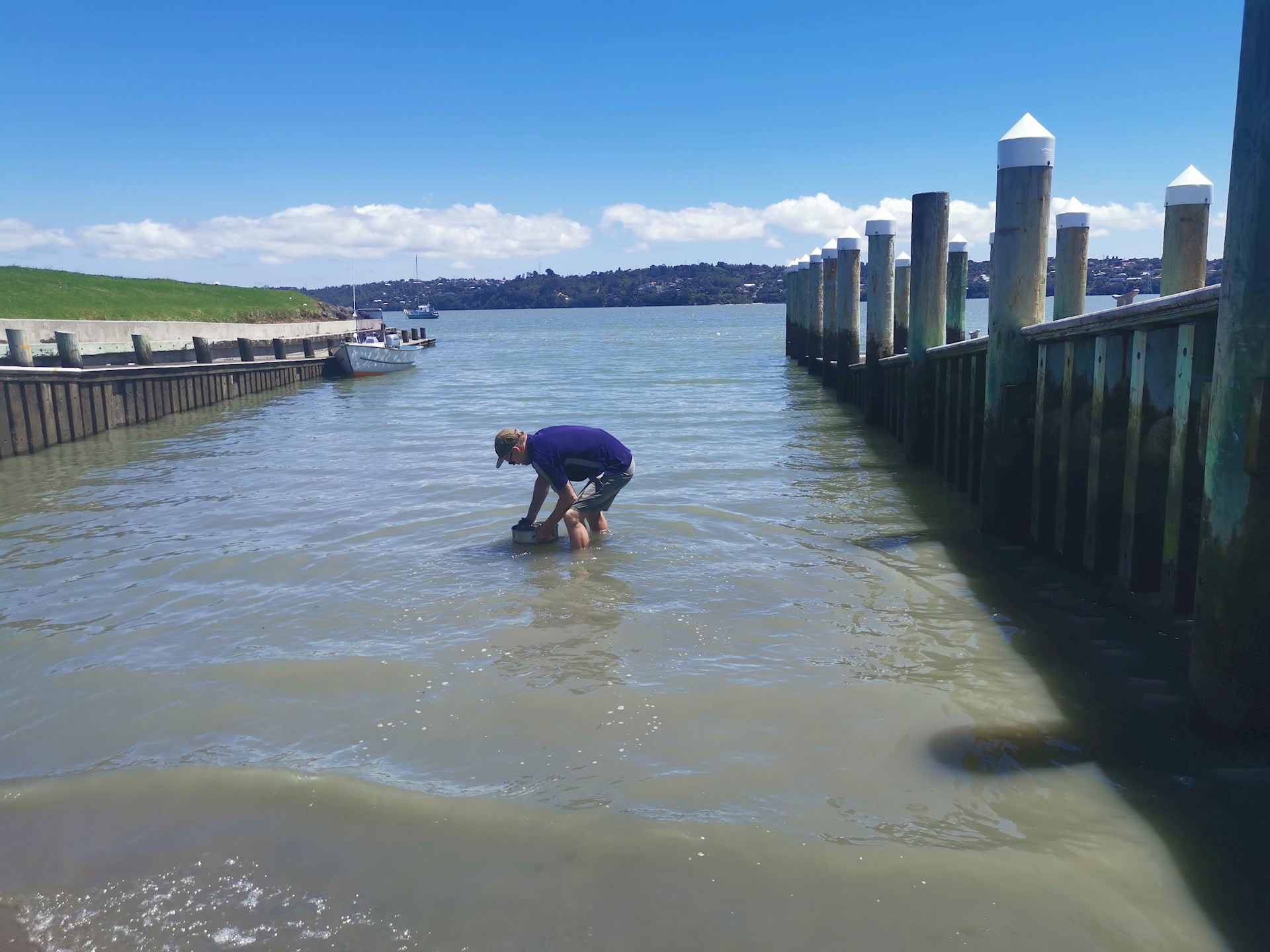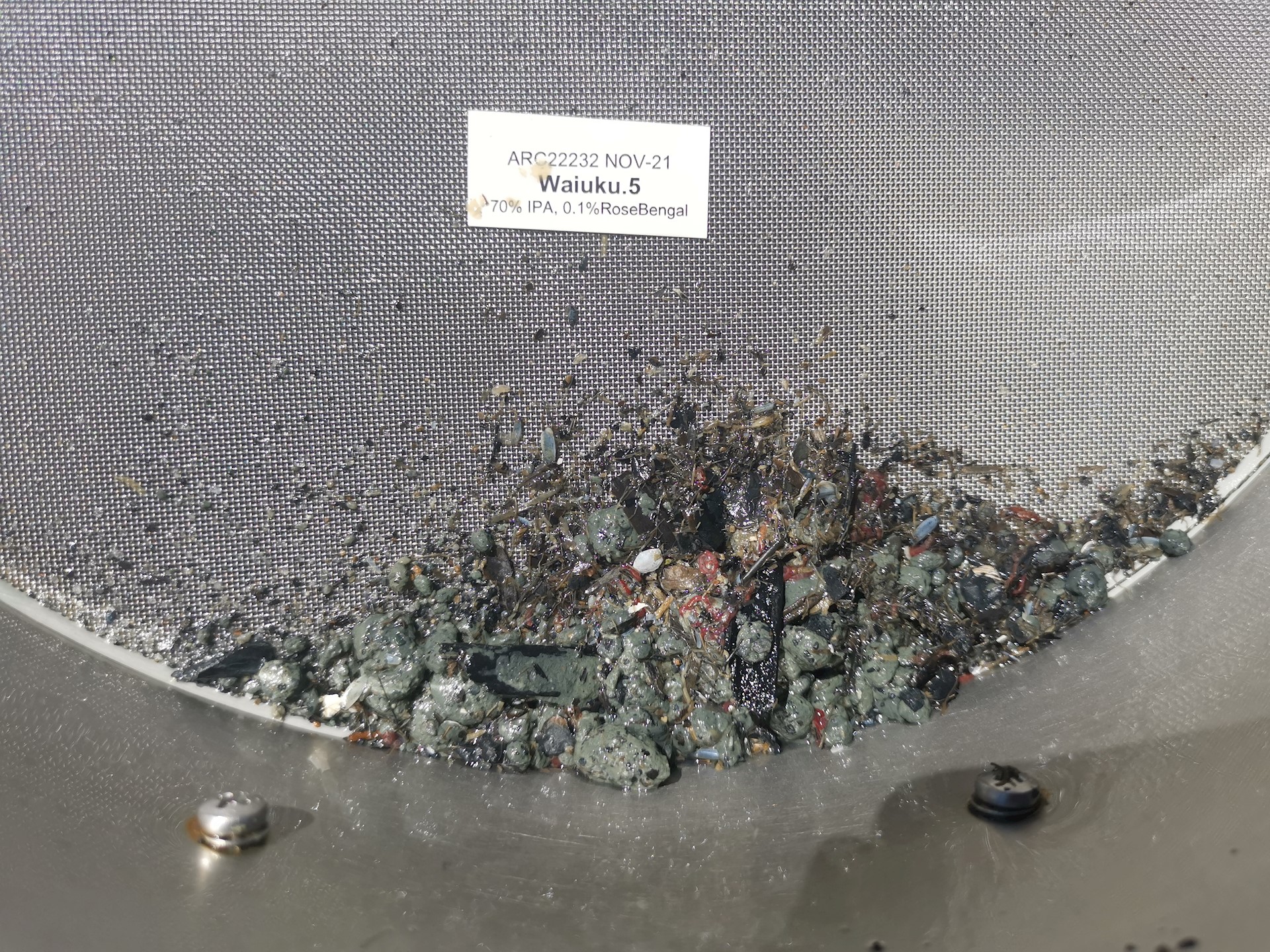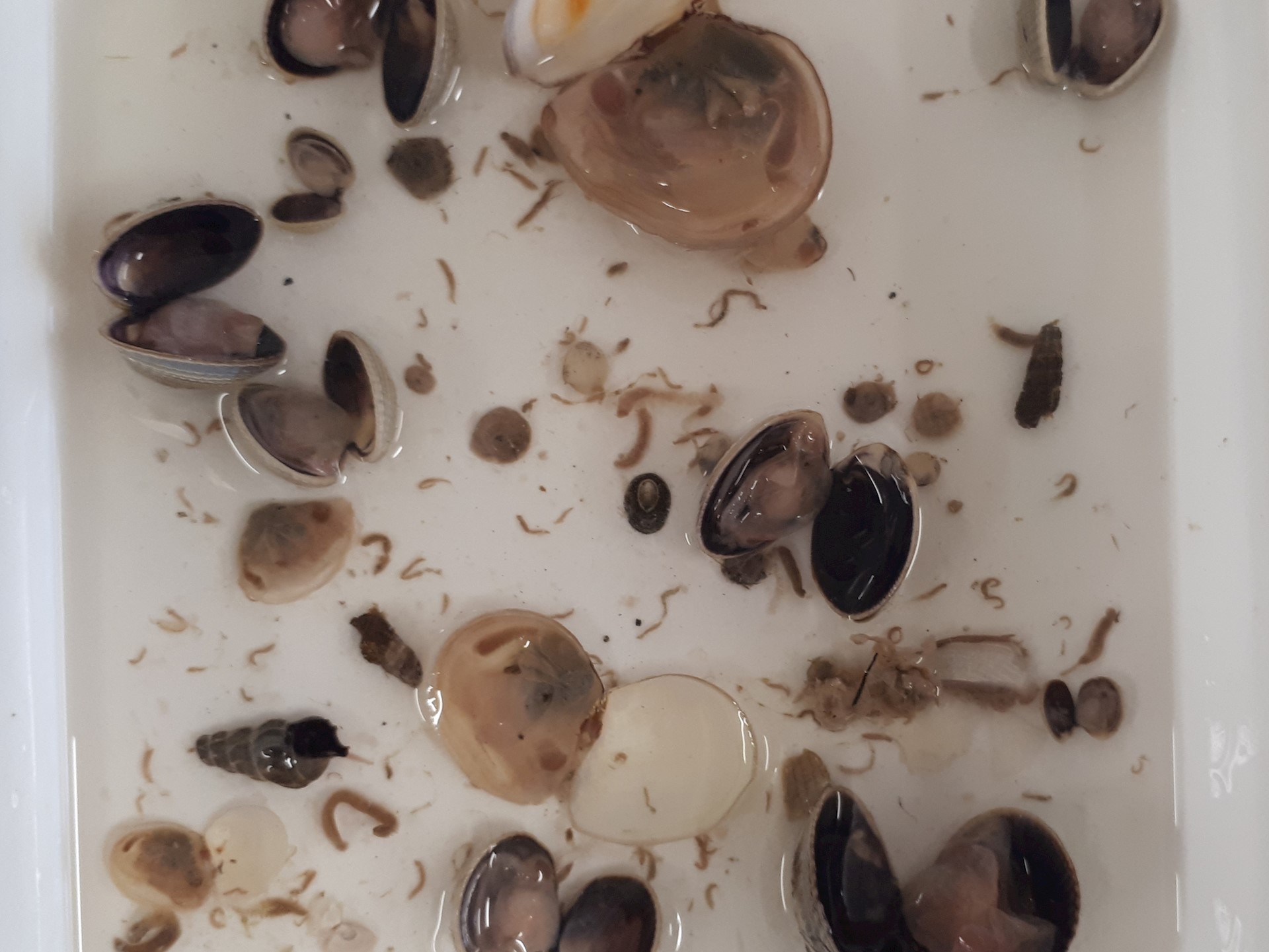 Learn more 
See factsheets for more information.
Estuary macrofauna