During the swimming season (November to March), Environment Canterbury assesses the health risks from faecal contamination (e.coli)  at popular freshwater swimming sites around the region.
These are the results of all samples taken over the 2016/17 swimming season.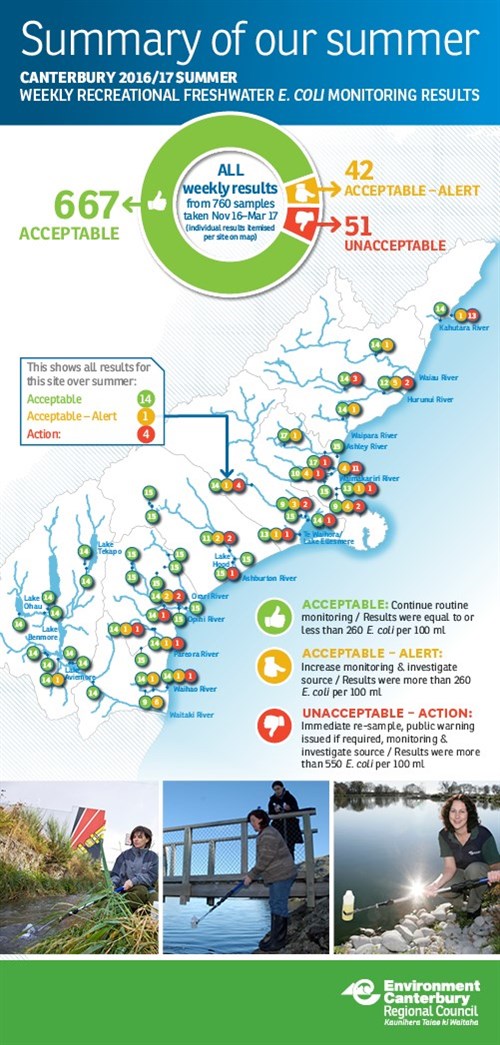 Other summer weekly freshwater monitoring we do:
Cyanobacteria play an important roll in aquatic ecosystems, but become a problem when they produce toxins which can cause nausea and diarrhoea, and (in extreme cases) more serious health issues for both people and animals. Over the summer months we perform weekly visual inspections for cyanobacteria.
Cyanobacteria (blue-green algae):
IN LAKES: algae blooms – if it's present above certain levels we post a public warning & notify public health services.
IN RIVERS: algae mats – we post a warning if there's more than 20% coverage on water & mats are detaching.
Warnings are posted at:
www.ecan.govt.nz/your-region/your-environment/water/cyanobacteria-warnings